---
Member
Posts: 34
Joined: 25 May 2015, 08:38
Has liked: 0
Been liked: 0
Perhaps because the operations of 47 Squadron are mostly secret.
---
On the other side of the Atlantic, some rather unconventional trials for the the C-130 in the next 17 months: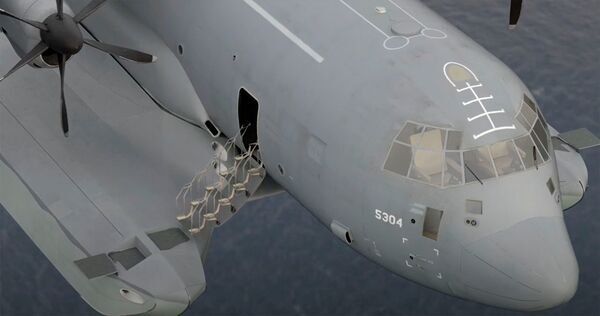 https://www.janes.com/defence-news/air- ... -17-months
Although paywalled what caught my eye was the final 'freebie' line suggesting that the conversion could be made with only 'minor modifications'.
P.S: nearly cracked up seeing Richard's above post from only two years ago.
---
The full article clarifies the demo should happen 'no later than February 2023' due to the initial publishing date, but it wasn't stated when the 17-month clock actually started so it could be a shade earlier.

MC-130J is the test bed, but they're looking at exploting it across the C-130 enterprise including options for exports.
---
Donator
Posts: 2846
Joined: 07 May 2015, 23:57
Has liked: 96 times
Been liked: 346 times
Not sure I'd believe anything out of the MoD in particular at present, but this could be good news.


These users liked the author Timmymagic for the post:
---
---
Senior Member
Posts: 4233
Joined: 04 Jan 2018, 23:39
Has liked: 94 times
Been liked: 325 times
isn't 14 still in RAF service the ones sold off were the short bodied C-5's so of the 25 J's we had we still have 18 or so with the ones stored
---
Senior Member
Posts: 1322
Joined: 10 May 2015, 16:59
Has liked: 30 times
Been liked: 87 times
Francois's a prat
https://qnadailyreport.blob.core.window ... -07-11.pdf
Hercules Aircraft
Mr Tobias Ellwood: [29942]
To ask the Secretary of State for Defence, what assessment his Department has made of
the potential merits of retaining the Hercules aircraft system.
Jeremy Quin:
The Integrated Review determined the future composition of the Air Mobility Force,
and as a result on current plans Hercules Out of Service Date is 2023. The RAF is
currently implementing that decision.
These users liked the author RichardIC for the post (total 2):
---