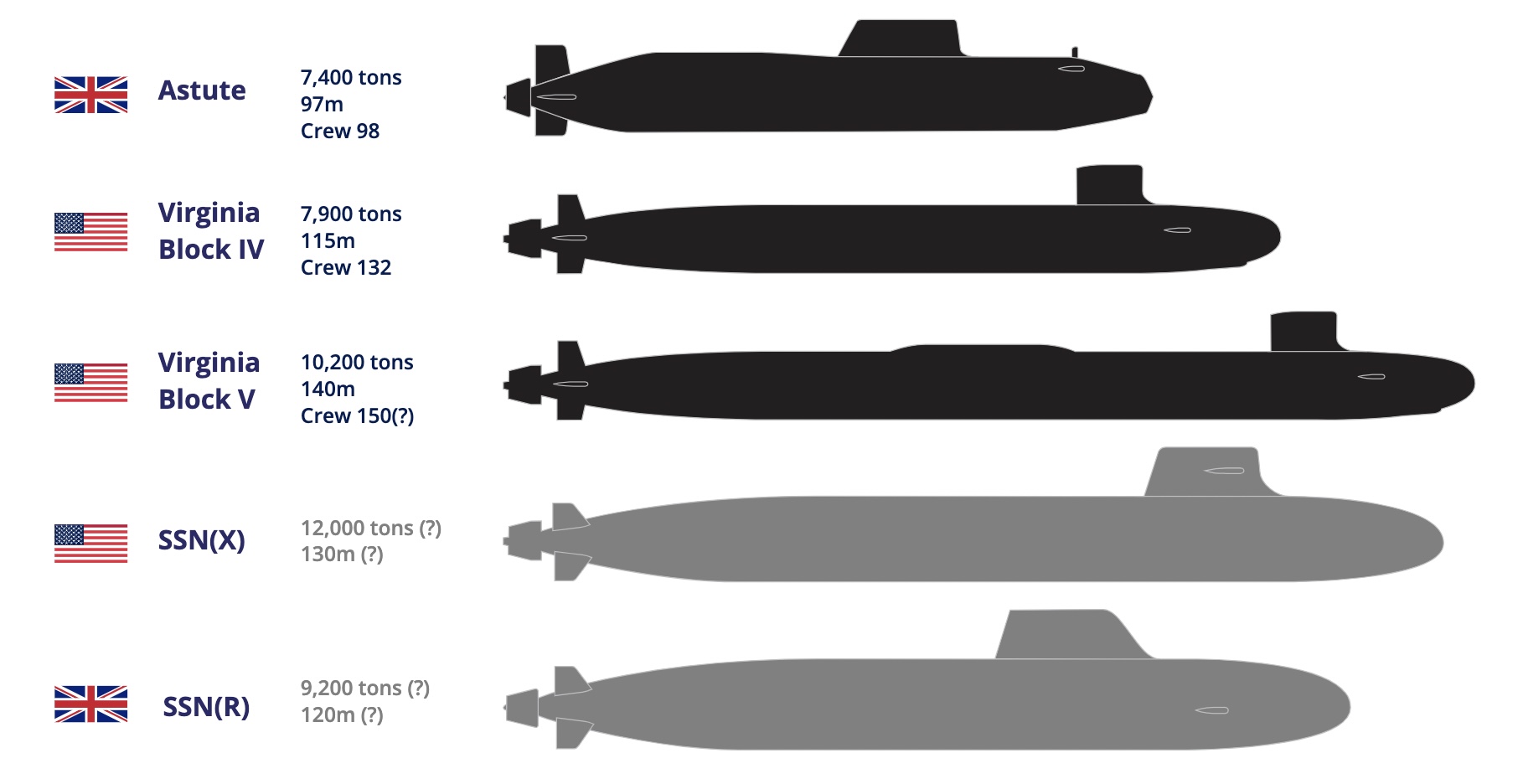 Introduction
The Submersible Ship Nuclear (Replacement) or SSN(R) (also known as the Maritime Underwater Future Capability (MUFC)) is a planned class of nuclear-powered fleet submarine (SSN) intended to enter service with the United Kingdom's Royal Navy in the 2040s as a replacement for the current
Astute
class, the last of which will be delivered in 2026.
Development
The initial concept phase of the programme was scheduled to last for three years. This phase had begun in early 2018 but was suspended for two years due to delays in the
Astute
-class and
Dreadnought
-class delivery programmes. In 2020, the Ministry of Defence recruited for a Submarine Delivery Agency Project Manager to work on the SSN(R) design and development process.
In March 2021, the government's defence paper
Defence in a Competitive Age
committed to funding the SSN(R) project. This was followed in September 2021 by an investment of £170 million by the government in the form of two £85 million contracts to BAE Systems and Rolls-Royce Holdings for early design work on the SSN(R). The investment will support 350 jobs for the UK economy.
The SSN(R) is likely to be delivered in the 2040s or 2050s.