HMS Magpie commissioned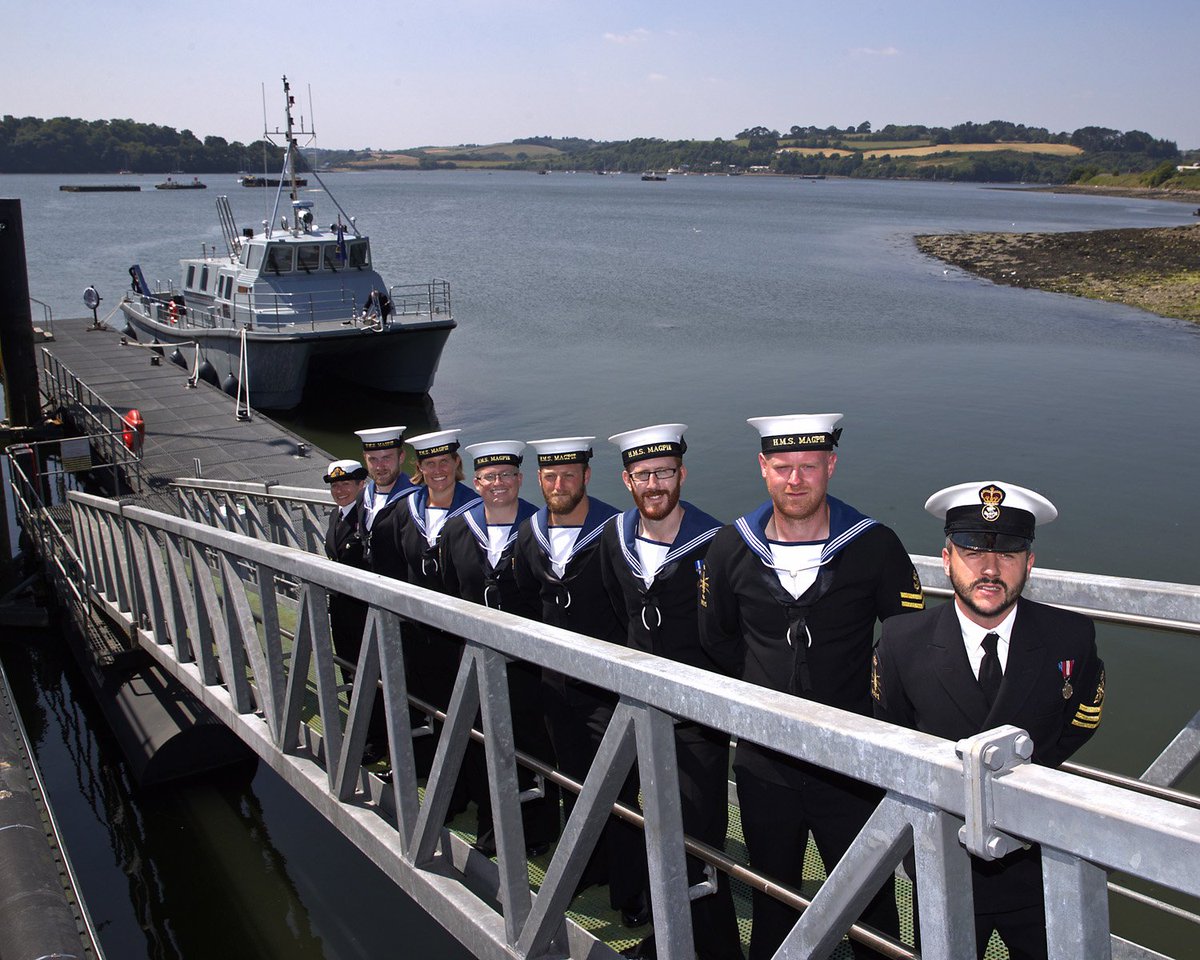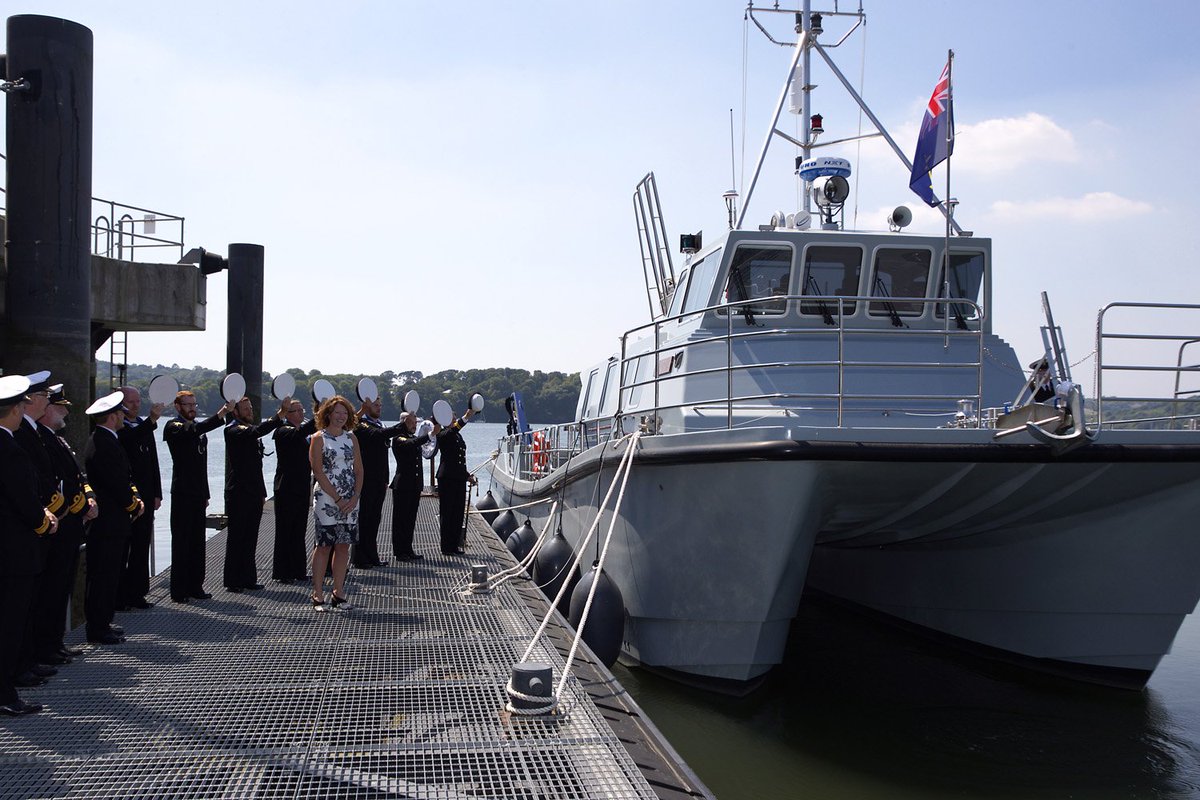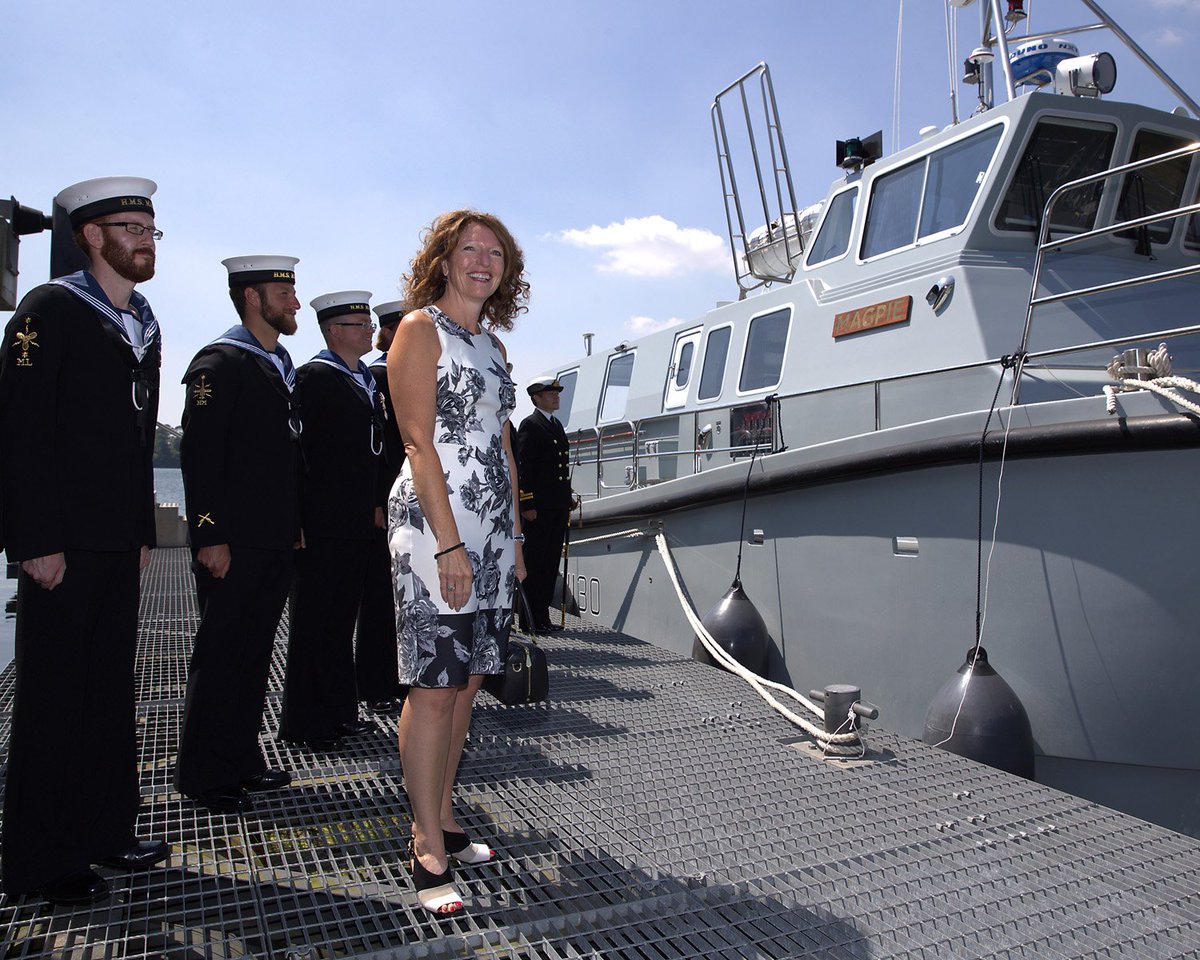 (Royal Navy)
Today's Magpie is the newest addition to the Royal Navy's Hydrographic squadron, replacing veteran survey ship HMS Gleaner, which paid off earlier this year in Plymouth after 35 years' service.

Lieutenant Commander William Alexander, HMS Magpie's first Commanding Officer and Gleaner's last, said, "It was a great feeling when we brought HMS Magpie into her base port for the first time last week and we are very much looking forward to joining the Fleet.

"The ship's primary role will be in maintaining the integrity of coastal waters, ensuring safety of navigation and the resilience of key national infrastructure in UK ports. With an enduring presence around the UK, she will also contribute to national security at sea.

"This is an important milestone in her generation and we have all been very much looking forward to taking part in the Commissioning ceremony today."

The ship's company marched on to the parade to the strains of Her Majesty's Royal Marine Band of Plymouth playing the traditional Royal Navy tune of Heart of Oak.

Following the ceremony a commissioning cake was cut by AB(HM) Ryan Payne, who is the youngest sailor on board, along with Mrs Teresa Gardner who is the wife of Real Admiral Chris Gardner, Assistant Chief Naval Staff (Ships).

HMS Magpie is an 18-metre catamaran and will soon begin providing an essential survey and underwater survey capability. She is the first vessel to be delivered under a contract negotiated by Defence Equipment and support with Atlas Elektronik UK Ltd.

HMS Magpie is the only ship of her type in the RN and is highly capable. She has on board the latest high-resolution, shallow-water multi-beam echo sounder and side-scan sonar and has the ability to launch remote-controlled underwater devices to search wide areas of the sea bed for obstructions and mines.
Name:
HMS Magpie
Operator:
Royal Navy
Ordered:
18 August 2017
Builder:
Atlas Elektronik UK
Laid down:
September 2017
Commissioned:
28th June 2018
Homeport:
HMNB Devonport
Pennant number:
H130
Status:
In service
Displacement:
37 tonnes
Length:
18 m
Beam:
6.2 m
Draught:
1.4 m
Propulsion:
2 × Volvo D16 diesel engines
Speed:
23 knots (26.5 mph; 42.6 km/h)
Complement:
12
I nickname this ship,
Murgatroyd
!